If you are interested in sponsoring us on the Rally, we would be very grateful. We are raising money for the charity Go Help UK but we also require equipment and funds to enable us to complete the journey. Sponsorship is a way of helping us with these costs.
In return for sponsorship we can offer a variety of advertising and marketing opportunities with great exposure to the local Southampton population as well as the 20,000 students at the University of Southampton. If you are interested our email address can be found on the right.
Current Sponsors

Cinch! pop up tents have offered us 5 of their lovely tents, more than covering our tenting needs for the trip. Thanks Guys!

Signature Leisurewear have offered us T-shirt and clothing printing for the team, as well as a huge discount on any other garment printing that we may want!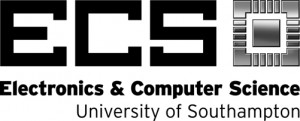 The Electronics and Computer Science Department (ECS) at the University of Southampton has kindly supported us through the ECS Student Development Fund with a generous donation to our Ambulance Fund. Many thanks to the fantastic    ECS Alumni who have made this fund possible.


 Wesser have offered us funding towards the ambulances and the journey! Be sure to check out there website as they offer fantastic student summer jobs as one of our team can vouch for! Many thanks to the guys at Wesser!


GRS Signs, based in Hythe, have kindly offered to provide our vehicles with graphics for the journey. We're looking forward to seeing how amazing the vehicles will look once   they're done!