After the disastrous day yesterday, the team began to grow cautiously optimistic as the garage starting work again at 8am having only 3 hours sleep. Greg, Rich and Neil went with Yunus in a hope to pick up the last spare part. On a friendship based on 3 words (gay, crazy and problem), smiles and laughter, the most roundabout trip resulted in a car wash, burn (an energy drink), picking up the main mechanic, several superfluous trips to random garages, a casual Turkish feud, 3 cars, 4 people squeezing into the rear seats, the new oil seal and a few glasses of tea. Two hours later, the team was reunited back at the garage and the final parts fitted to Adventure.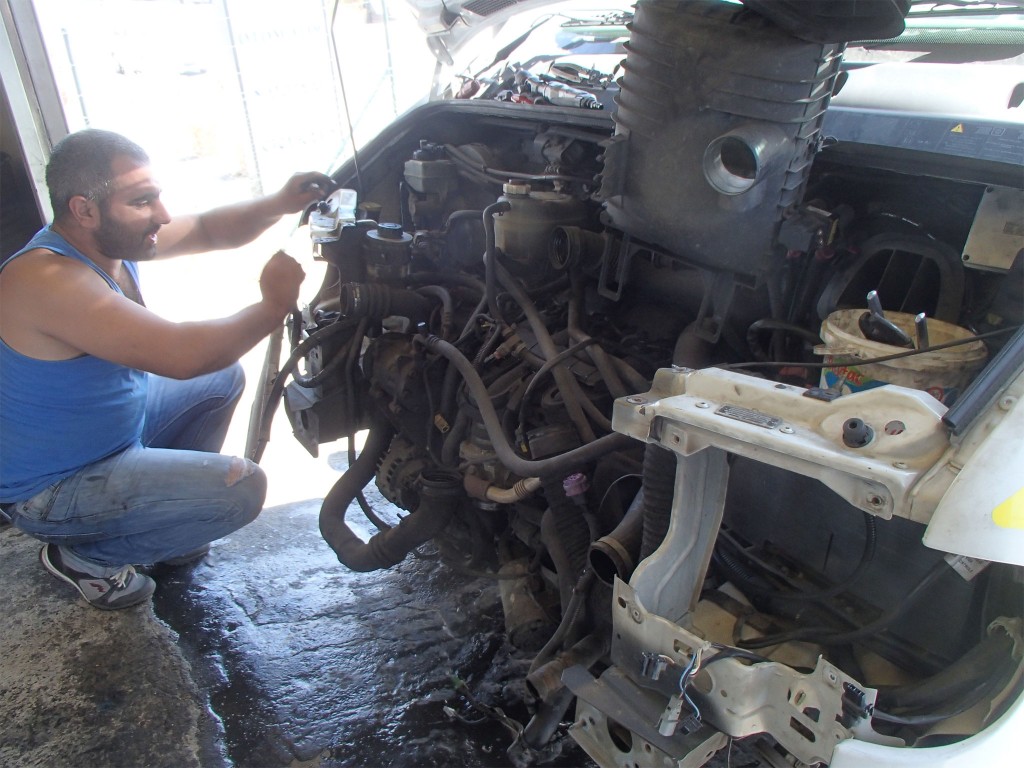 With a test drive at midday, the garage had successfully re-machine the head, replaced the valves and cam shafts, fixed the injectors and replaced the crankshaft oil seal within 24 hours – not something that would ever occur in the UK! The final payment was made, mainly for the quick turnaround (despite the overwhelming sense that we were being greatly overcharged) and the ambulances were once again on their way.
With much time to catch up from both the breakdowns, the team decided that sticking to the Turkish highways was the best route across the country. Little did we know that the Turkish highways were only ever half built, with varying levels of unfinished roads on the other side of the road and elaborate contraflows. The aim was to attempt to get a great distance in the afternoon heat, past Samsun, however as night fell we decided to find a camp site, have dinner and get on the road at the crack of dawn.
Finding a wild campsite was much easier in the remaining light than the usual pitch black, so we followed a dirt track to a idyllic opening. Discovering that further up the track was a local mine, we decided it was safe enough to set up tents and settle down for the evening, that was until a Turk with a shotgun turned up! He turned out to be the mines night guard and was kind enough to let us stay whilst indicating that they may be blasting in the morning. A starlit supper ended one of our more random days, with an overwhelming feeling that it had been good to get back on the road.