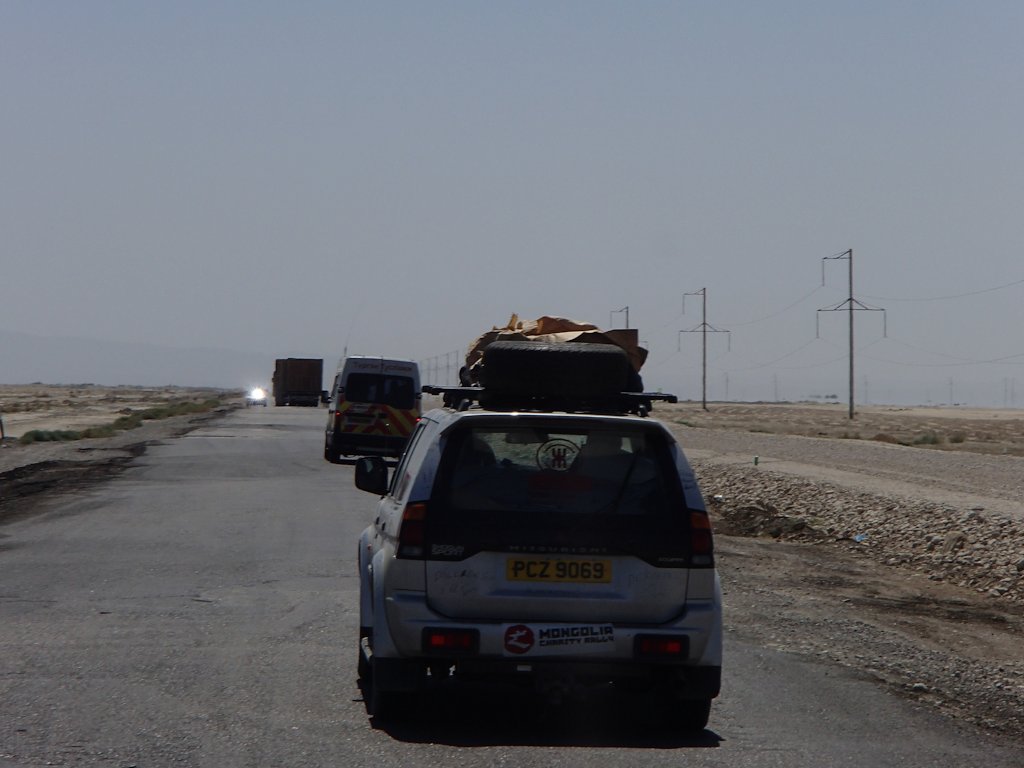 No sooner having left the border in Turkmenbashi we ran into the Turkmenistan authorities again. For reasons unknown, we were pulled over by the police. All four of our vehicles (our ambulances, the Drift King's Transit van and Warren Point's 4×4) now had to have passports checked in detail, even though we hadn't done anything wrong!
The majority of the day was made up of some questionable road surfaces but some good process and we made it to Ashgabat, the capital, for the evening. We got a real feeling for the amount of government control in the country here, with the beautiful streets containing more police officers than citizens.
After a while walking around, we found a bar to get some much needed food, and most importantly, a cold beer. Once fully fuelled up we had a cheeky sleep in a car park, the first time we have all managed to sleep in the ambulances comfortably.